The choices we make reveal the true nature of our character. -Guinness
This, my friends, is what it is all about. Watch this beautiful video for a surprise ending.
It is so easy to become so inwardly focused that we forget what living an amazing life is really about. I am reminded of a quote by Ben Edwards at the memorial service for the beautiful, brave, kind, and giving, Jen Burgess Thompson.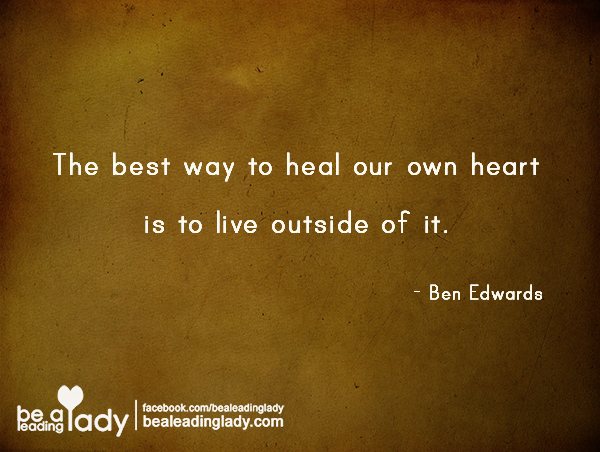 The best way to heal our heart is to live outside of it. -Ben Edwards
This is the stuff that changes lives. Forever.
I challenge each of us to commit to doing an unselfish act each week. Pin a reminder on your computer, tie it on your finger, just anywhere that you will see it frequently. It matters. It matters a lot.
I am so guilty of getting lost in my own problems that it is often difficult to see past them to see anything else. But is that how we are meant to live? Is that part of our problem? I read the most beautiful article this past week that you will probably see me reference. A lot. Missing the Storm by Tara Banks (Seacoast) is a poignant article on what happens when we turn our eyes upon Jesus in the storms of life. Instead of focusing on the storm, what would happen if locked eyes with the Savior? I just cannot get it out of my head. I believe messages of truth are like that. What if, just what if when we focused on God and others, we found ourselves on the other side of our own storms more fully intact and beautiful?
When it all comes down to it, what kind of person do we want to be?
The choices we make reveal the true nature of our character. -Guinness