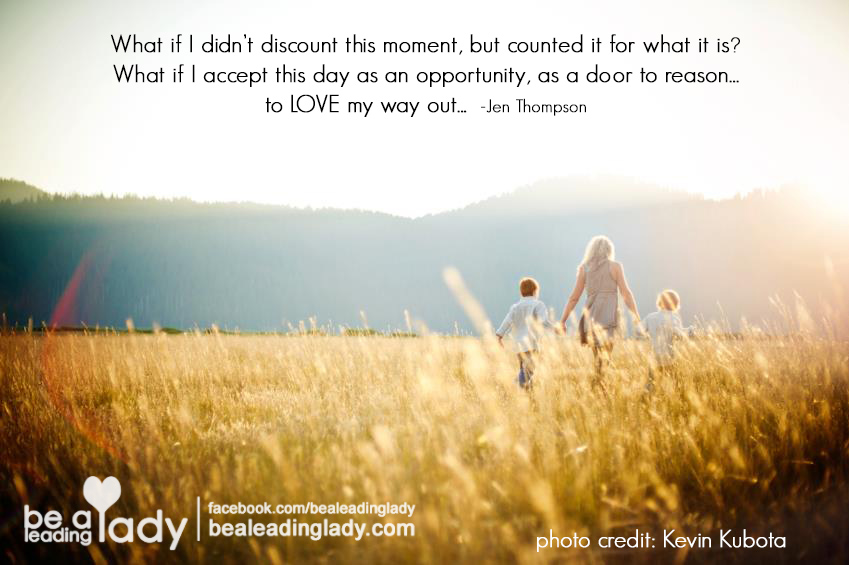 What if I didn't discount this moment, but counted it for what it is? What if I accept this day as an opportunity, as a door to reason…to LOVE my way out,,,  – Jen Burgess Thompson
How then shall I live?
In life we are sometimes given the rare opportunity to see the purest of souls, the ones who show us a way of being that takes us to the next level. They inspire us. They make us want to be better. They show us how to let our light shine. They show us that we have a light. They show us how to love our way out.
Jen Burgess Thompson was one of those souls. We lost a bright light this week, but if we take a small part of her goodness and let it live on in our lives, think what a wonderful difference we can make in the world.
A friend of hers said this about Jen the day we lost her.
Be proud that this woman, this human being touched your life. Bill Gellerman
It's true, and I want to share her with you so that you can know her too.
I know of few people who have epitomized what it means to be a leading lady more than Jen Thompson. She showed us what it means to be a leading lady even on your worst day while going through the most difficult battle of your life. Most of what I know of Jen has been Jen with cancer, going through the worst battle of her life. We snap at people on a bad day, nothing even close to what she walked through.
It is easy to see why she was surrounded by friends, both old and new.
As I watched Jen gracefully fight such a courageous battle this past year, surrounded by true warrior friends, They went skateboarding, they took trips, they made every moment together a photobooth moment, whether in the hospital or on an adventure, or just in bed at home. Yes, she and all her warrior friends spent many moments cuddled together in bed, laughing and playing just like we did when we were little girls.
I found myself asking the question: If this were me, would I have the same support system that she has had? I don't know. And maybe that answer is more of a reflection of me than my friends. She went through this battle like this because that is how she lived life before cancer. I saw a friend she knew from high school post on her wall today and shared a story of how Jen had reached out to help her when she was a troubled youth in high school, even offering her a place to stay in her home.
And then I read another story of a 5th grade Jen who helped a young first grader whose glasses had been broken. She helped her pick up all the pieces and took her hand and walked her home, even if this meant that she could potentially miss the bus. To Jen, at that moment, that little girl was more important.
Jen lived her days how she wanted to live her life.
How then shall we live?
Is what I want and who I want to be how I live my life every day? Have I led the life that sees the best in others, a life that is grateful and not bitter or hurt? A life that remembered how to laugh and play? Has my light shone so brightly that it made others want to shine their light, too?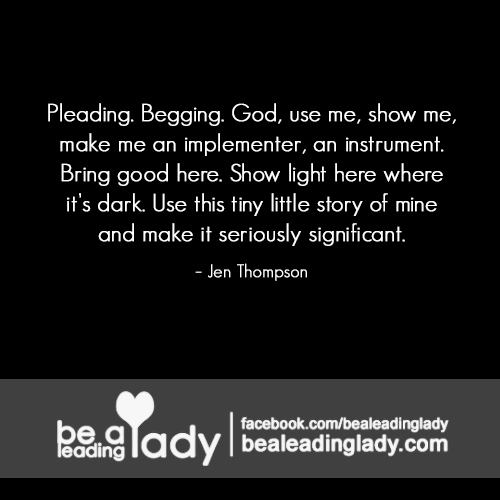 Her light has shone so brightly that it revealed the darkness in my own life. It made me wonder if this is what we would be like if we were not riddled with demons, but then who's to say that she did not have her own, and she just chose not to let them dim her light.
Pleading. Begging. God, use me, show me, make me an implementer, an instrument. Bring good here. Show light here where it's dark. Use this tiny little story of mine and make it seriously significant………………
……….USE ME!
(and He is.)
-Jen Thompson
The wonderful thing about this quote by Jen is that I read it AFTER I wrote this article, after I wrote the above paragraph. I find it amazing that we both used the same words. I struggled so much with writing this article. It was hard to pull all of the pieces together. I felt like this was confirmation that I had done this, that I had said what I needed to say. Her light continues to shine.
When we see someone like her, it's easy for us to think that she is probably like that because she has had a charmed life.
On top of the cancer that she fought so bravely, she was going through a bitter divorce.
It is not because bad things did not happen to Jen that she was this way, because they did. They happen to all of us.  It's that she chose not to let her mind rest on the bad things in her life sacrificing every other good thing in her life for the sake of it. Jen lived life on purpose.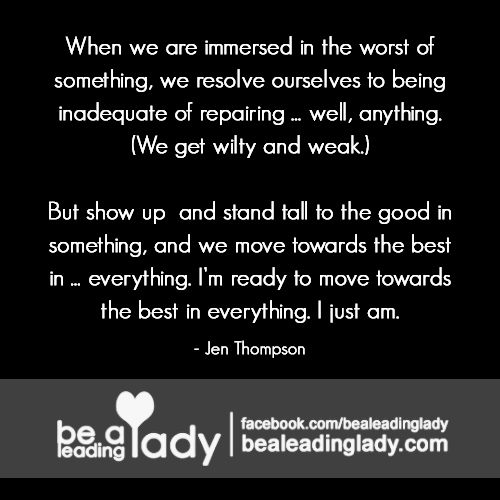 (Another quote from Jen that I found after I wrote this article. Wow. It's like she is right here with me.)
So here are some of the things that I've learned or have been reminded of through all of this:
Be grateful. It's not all about you. You're not owed anything. Be grateful for everything.
Be a giver. It teaches us to appreciate what others do.
See the best in others. Find their hidden treasure. Make them feel like a rock star.
Accept gracefully and gratefully from those who are there for you…both in good times and the bad.
Be there for others.
Show up and walk through your battles with grace. Grace under fire. Others have done it, and so can you.
Small acts of kindness can make a big difference to the person receiving it. Even if you cannot do and be everything, do something. It takes a village, and together we can do much.
And then when you are on the receiving end of this act of kindness, celebrate it. Celebrate the person. Make them feel like a rock star. You never know what they may have sacrificed to do that small act of kindness. Even someone who writes you an encouraging note took time out of a day that already probably felt all too full. Life really isn't all about you, so celebrate those people who made some of it about you.
Be a friend. Make friends. Rekindle friendships. Open your heart. It takes a village. Build your village. See 1-8 above.
Smile, smile, smile. Even though your heart is breaking. Even though you might be scared. Nat King Cole said it best:
Smile though your heart is aching
Smile even though it's breaking
When there are clouds in the sky, you'll get by
If you smile through your fear and sorrow
Smile and maybe tomorrow
You'll see the sun come shining through for you
 Celebrate life. Celebrate moments. Celebrate people. Celebrate.
The truth is that we do not know if we have tomorrow. But we do have today. Celebrate today.
May she live on in each of us. May we never take a moment for granted. May we always hug our children a little tighter, and may we hold our friends close. May we always be kind and love one another. May her light shine on.
Note: Jen Thompson fought a courageous fight in the battle against ovarian cancer. She was diagnosed a little over a year ago and passed away October 12, 2012. She not only fought for herself, but she fought for us spreading the word with others on what some of the symptoms are. I've included a list below and encourage everyone to pass it along.
We must be our own advocate in matters of our health. Know the symptoms of ovarian cancer.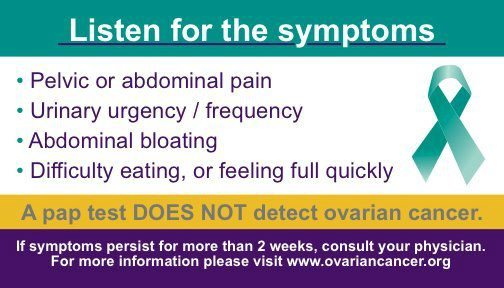 In loving memory of Jen Burgess Thompson.
The LORD will fight for you; you need only to be still. Exodus 14:14
How then shall we live?