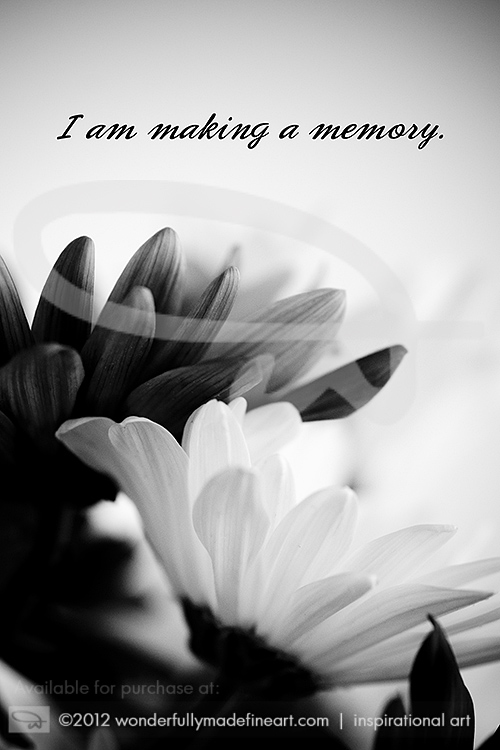 I had the most wonderful dream. I dreamed that my mom and I took a camper and set out for a few days, just the two of us. I knew when we got there that this was going to be a special time for us. It was just the two of us, everything else left behind. I just sat for a moment and soaked it all in. So in my dream, I wrote a status update on facebook…yes, I apparently post status updates even in my dreams, which is funny because I do so little of that in real life. But this is what I posted on facebook in my dream.
I am making a memory.
Wow. It was so powerful. It gave me chills as I wrote it.
Read more on this life-changing dream and realization…. I Am Making a Memory by The Art of a Beautiful Life