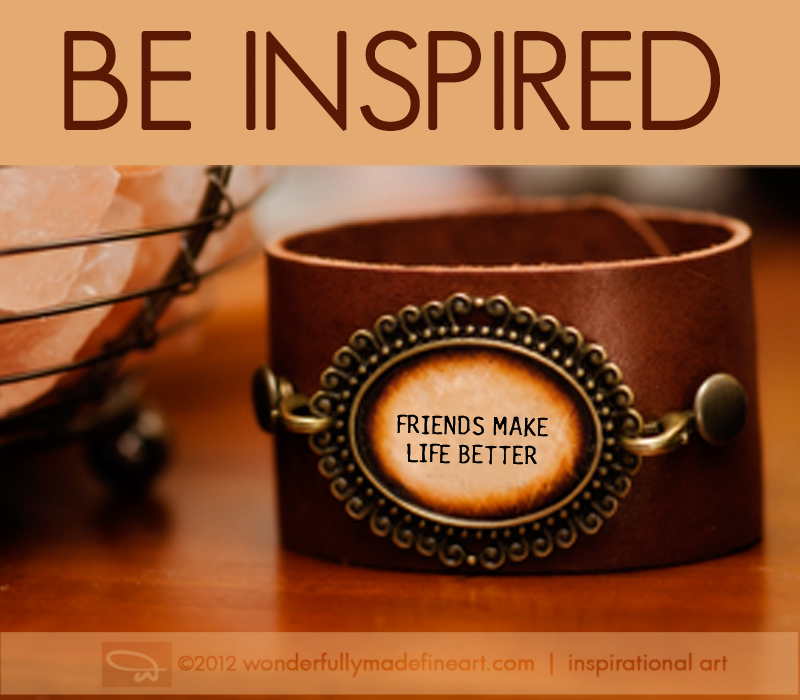 "Friends Make Life Better"
Shop Early for Christmas! Get the unique gift that will be treasured forever!
Unique art framed in beautiful, original handmade jewelry designs to complement your style and fashion. We have taken a combination of our photographs and digital art and combined it with inspirational quotes to encourage you through out your day on life's journey.
What better way to carry your inspirational art with you wherever you go! Now you can feel inspired throughout your day, wherever you go, and stay focused on what is important to you in your life at the time.
The great thing about these designs is that they are interchangeable! The art can be changed just like you would change the art in your home simply by removing the framed art and replacing it with a new piece. How cool is that! Sometimes we need inspiration in a new area of our life, or we want something fresh and new that wows us all over again, so the art was designed to be interchangeable to stay fresh and new!
*Each art piece is covered with a clear protective dome that may or may not be show in the image but is included on the final product, just like the glass in a frame, for the protection of the art work.
©wonderfully made fine art