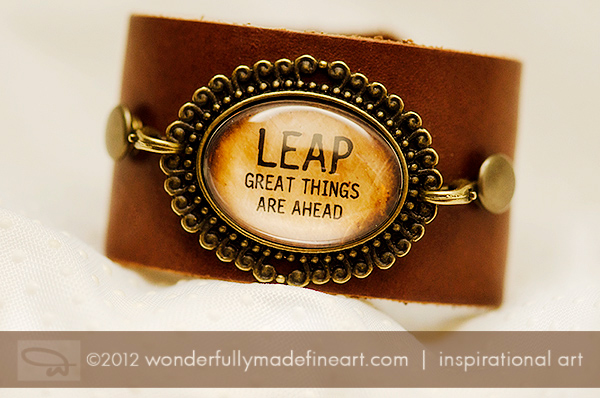 What we do when we are at crossroads in our life or during difficult times tells people a lot about who we are. But it is even more telling about where we are going. Rough times are not the time to give up. They are the time to leap, because great things lie ahead. Our life is a series of ebb and flow, ups and downs, and many of the best things come after a difficult time or life-changing experience. But as we all know, these times are difficult while we are going through them.
At these times in our life, we get to decide who we are going to be. When we have lost something in our life it can place us us at these crossroads. It could be a lost relationship, job or something else that meant a lot to us or something that we felt defined us or something that we never thought we could live without. But we usually find that we can. And not only that, there is most likely a better job, or better relationship, or better life experiences waiting for us. Sometimes the growth alone by the choice of how we decide to walk through it is a big part of the amazing new life that awaits us. And sometimes these experiences are the catalyst to bring about a good change in our lives that we might not have been brave enough to bring about ourselves.
I was watching the new show Malibu Country with Reba McEntire and Lily Tomlin last week. It's about a woman whose husband cheated on her, and she left him, so she left Nashville and moved to Malibu with her two children and mother to start her life over and to reignite her own singing career. At one point, everything seemed to be going wrong, and she was ready to pack up and move back to Nashville. And her mother offered her these words of wisdom:
"Oh baby, you gave up your voice once and here you have a chance to find it again. Don't you go back just because it's hard right now." -Lillie Mae (Lily Tomlin) Malibu Country – Reba McEntire's new show
So when we find ourselves at these crossroads, remember to leap, because great things are ahead. Stop resisting and use this opportunity for growth and change.
This is where I am at in life right now. Things aren't easy and haven't been for a few years. Things were so bad two years ago that I left myself two sticky notes, one reminding me to breathe, and the other reminding me to take one day at a time. Thinking too far ahead was, let's just say, a hyperventilating experience. I didn't have to think about any of that that very second, just today, and to just breathe.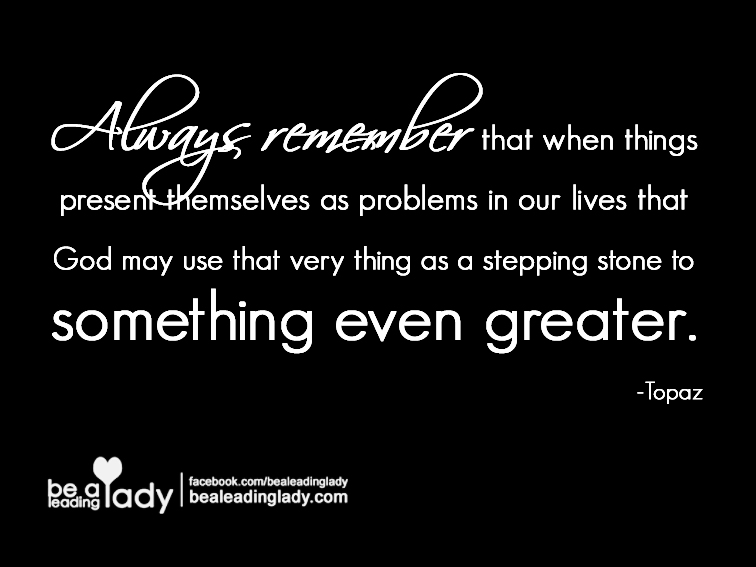 It's three years later now, and I have survived, even learned to be happy and found my joy, even though my circumstances haven't changed. I also like to think that I have grown. A lot. I like who I am a lot more now. I guess in these moments, we only have two options, to go up or to go down. Staying the same usually isn't one of the choices anymore. Now my daily reminder is on my bracelet, and it says….Leap.
This isn't my first rodeo. I've learned in life that the tough times are going to come, and I've also learned they are great opportunities to take us to new and better levels. Past experience has taught me that this is always true.
So right now…I'm choosing to be brave and to leap, to leap into being who I was destined to be, to leap onto the stepping stone that God has provided to something even greater.
What will you choose when at the crossroads of life? What will you choose today?